We understand that the world of search engine optimization (SEO) can be overwhelming, especially when it comes to technical terms like "schema markup". That's why we're here to help explain what it is and how it can benefit your local SEO efforts.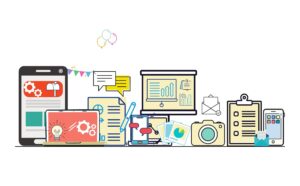 Schema markup is a type of media that helps search engines provide more information about your website's content. It tells search engines exactly what your website is about, making it easier for them to navigate and better understand your content. This can also lead to higher visibility in search results and ideally increase your click-through rates. When it comes to local SEO, schema markup is very important because it allows you to provide search engines with information about the physical location of your business, such as your address, phone number, and your working hours. This information can then be displayed in search results, making it easier for potential customers to find and interact with your business.

At Four Star SEO, we specialize in improving schema markup for local businesses. We understand the intricacies of schema and how it can work for your business. We will work with you to identify important information that needs to be reflected in your schema markup and ensure that it is properly implemented on your website.
Specific benefits of schema optimization for local SEO include:
Improved visibility in local search results. By giving search engines more information about your business, your website can show up in local search results, which can lead to more visibility and increased traffic to your website from your customers come which may be your website.
Increased click-through rates. Once your schema markup appears in the search results, it can incorporate additional information such as your business's star rating and reviews, which can make it more attractive to customers come to potential customers, and result in higher CTRs.
Better user experience. Schema markup can make it easier for prospective customers to find the information they need about your business, such as your address and hours of operation, without having to turn multiple pages i on the website.
Overall, schema markup is an extremely important part of any local SEO strategy, and Four Star SEO is here to help you get the most out of it. Contact us today to learn more about our schema optimization services and how we can help your business stand out in local search results.